The Best Bounce House Rentals In Panama City, FL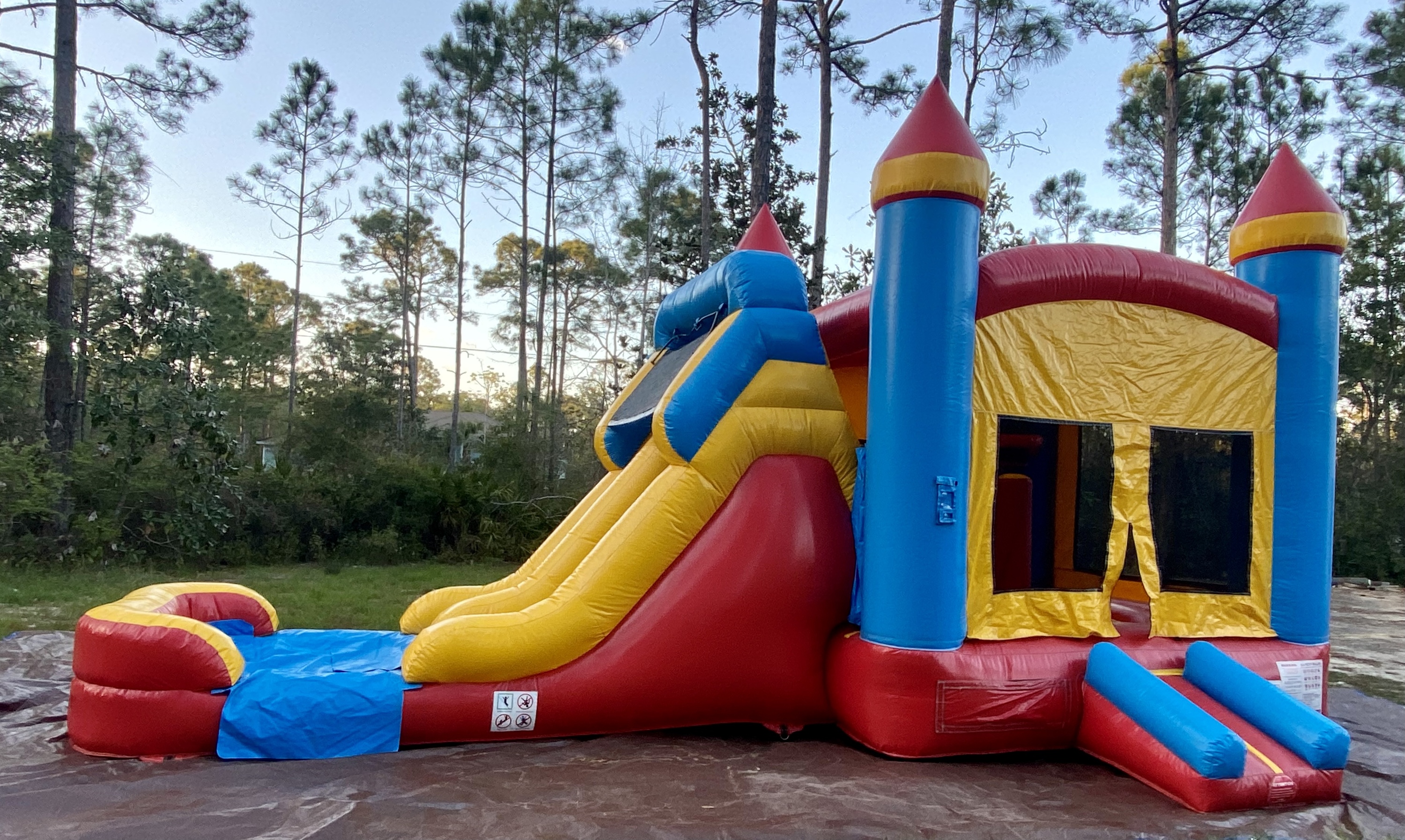 Let Bounce South Walton deliver the fun to your next party in Panama City.
Select Your Date!
Summer in Florida is the best time to rent a few bounce houses for a backyard party or even for a party at the beach. Fortunately, our large selection of bounce house rentals Panama City, FL, make doing that a lot easier. At Bounce South Walton, our selection of bounce houses ranges from small size ones geared towards young kids in small backyards to huge bounce houses for teens and young adults alike.
If you are looking for competitively priced inflatable rentals Panama City FL, do not hesitate to give us a call or rent a bounce house of your choice directly via our website.
Click below for the best bounce house & party rentals in Panama City, FL!
Order-by-Date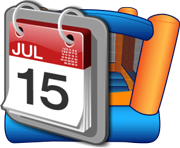 Combo Bounce Houses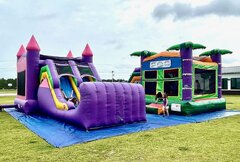 Water Slides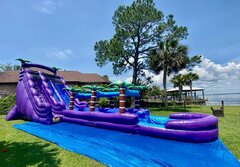 White Bounce Houses and White Bounce Houses with Slide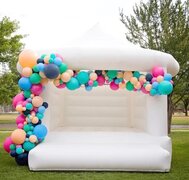 Add-ons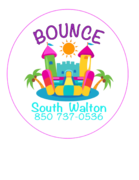 Why Choose Our Inflatable Rentals in Panama City, FL?
Whether you are searching for water slide rentals Panama City, jump houses, or any other type of inflatable, you need not look any further than us. However, we understand that the city is home to many other bounce house rental services, so why should you choose us? Well, here is why:

• We have the largest selection of the best, most recent bounce houses.

• Our inflatables are thoroughly inspected, cleaned, and sanitized before being delivered.

• We make sure that all our party rentals in Panama City, FL, are competitively priced hence offering the best value for money.

• All bounce houses, water slides, obstacle courses, and various other inflatables/games are always delivered to your doorstep on time.

• We make it a point to set up all the inflatables ahead of the party.

• Our team takes the safety of your family, friends and everyone else very seriously, which is why every inflatable is tested and checked before and after delivery.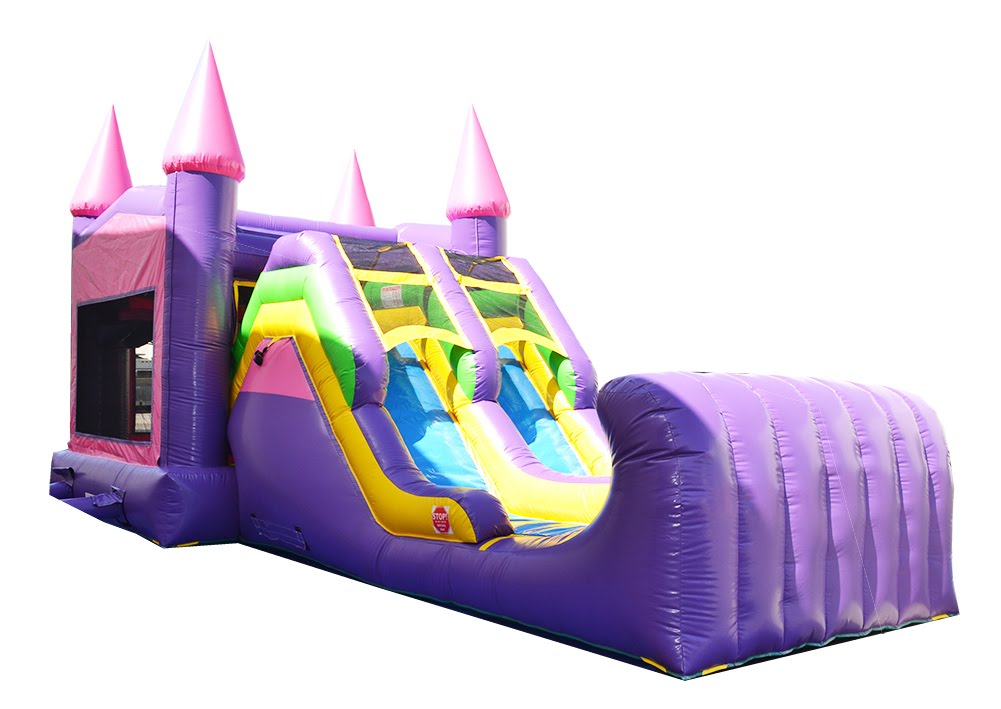 Bounce House Rentals in Panama City FL Ideal for Every Party
When it comes to kids having fun, you can never go wrong with a bounce house rental. Our bounce houses are the life of the party whether it is in a backyard, a church fundraiser, at a park or even at Panama City Beach. Furthermore, because they are available in a myriad of sizes, there is quite literally something for everyone.
In addition to standard bounce house rentals, we also have combo bounce house rentals in Panama City. However, since these bounce houses with slides are so popular during the summer, you might have to make a reservation several weeks ahead of the party. As a business with years of experience, we can always help you find something fun that will be a huge hit at your next party or event.
Check out our Combo Bounce Houses!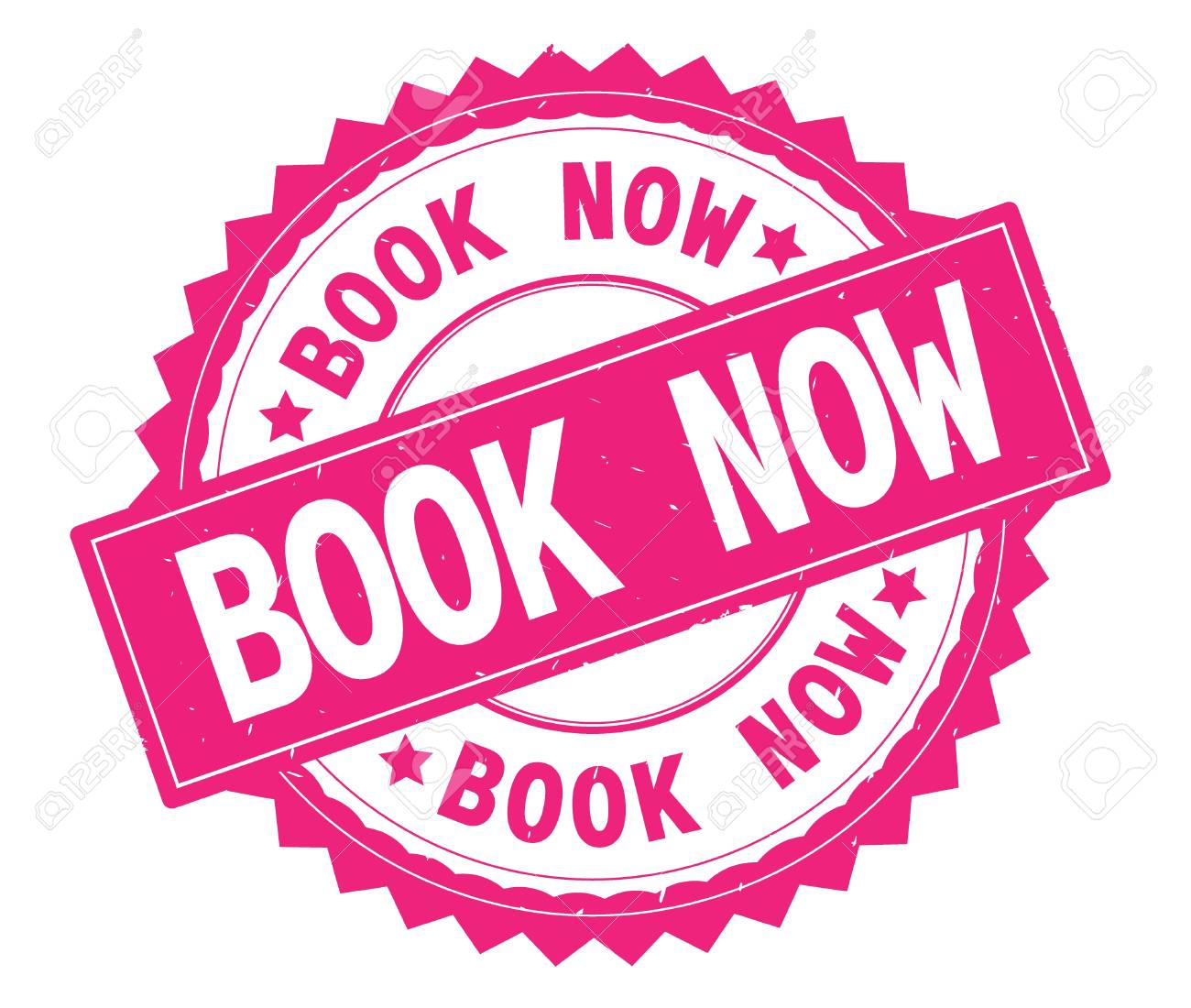 Quick and Easy Bounce House Booking / Reservation
We have made getting the bounce house rentals you need very easy. Just about every inflatable in our inventory can be seen and booked online. All you need is to just add the bounce houses or inflatables you want to hire to 'cart,' then go ahead and book it. You can choose a delivery date too. Furthermore, just about everything you need to know is on our frequently asked questions page. We are also available during business hours to take your calls with any questions.
As professionals, we understand that you might want to change the booking date or probably add a few items to your list after the fact, which too is possible. All you need is to call our team, and we'll be happy to accommodate your request. In fact, if you are looking to rent multiple inflatables, we may also be able to offer you a deal!
Book Now!
Each Inflatable is Meticulously Cleaned
We have been providing bounce house rentals in Panama City, FL, long enough to know that for many people, cleanliness matters. That's why we make sure that every bounce house or inflatable you rent is thoroughly cleaned. The inflatables are free from all dirt, germs, debris, stains, and in fact, we also make sure they smell good.

Keeping in mind current hygiene standards, we also sanitize our inflatables both hours before delivering and before they go back into our warehouses. Taking this approach ensures that our inflatables are 100% free from bacteria, viruses, and other types of infections.
We Plan to Make Your Party A Memorable One
When it comes to supplying party rentals in Panama City, FL, we possibly have the largest selection of everything from inflatables to tables and chairs. In fact, you should be able to find most things to suit the theme of your party. Whether it is a kids' birthday party, a family get-together, or spending summertime in the pool, we have everything you'll need right here.

Our team works with party planners, individuals, and homeowners alike to ensure that every party planned is fun and memorable. Our team uses their years of experience to help families planning a party on a budget or for a specific age ground. After all, you can't have a one-size-fits-all party!

Contact Us to Get the Party Started
Whether you are in Youngstown or Panama City, Florida, we turn ordinary parties into fun events. Our large inventory of various inflatables is guaranteed to ensure your party is a memorable one!

Have a question about our bounce house rentals in Panama City FL? Then look no further, call us today, and we'll help you find exactly what you need!